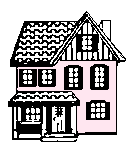 A Domestic Violence Shelter For Women & Children
The Safe Passage Web Site has been relocated.
Please click on the link found below to be taken there.
Safe Passage Home Page
Safe Passage is a program provided through
The First Tennessee Human Resource Agency
which is a non-profit, tax exempt organization. Safe Passage serves Washington County, Tennessee and surrounding counties as a shelter for victims of Domestic Violence. The Shelter began operation in June 1996 and came under the FTHRA umbrella of services in 2006. FTHRA does not discriminate against race, religion, sex, sexual preference, national origin, age or disability. FTHRA is an Equal Opportunity Employer.
This Site Designed, Administered & Maintained by
Spun Silk Web Design
All Right Reserved Spun Silk Web Design©1997